Here is updated information and condition regarding travel to Vietnam.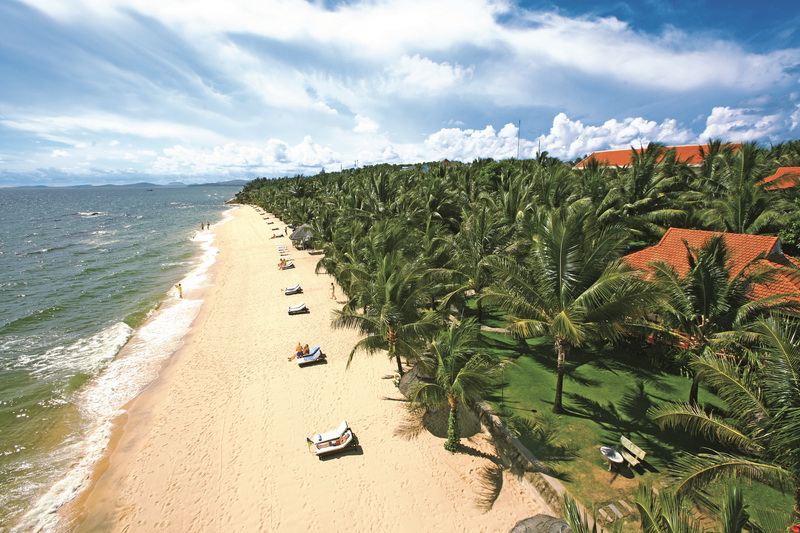 11 April 2021:
When to expect the reopen to Vietnam?
We expect a limited opening from the third quarter of 2021 with the vaccination passport approved by Authority.

Can we book our holiday now?
YES, we are welcoming all bookings. Because of the Covid-19, we will hold your booking until 14 days prior to the arrival date without a deposit for both conveniences.

Come early as other tourists are not ready would be an advantage with the priority and upgraded treatment from all suppliers. We expect from Dec 2021 onward there will be a high demand for hotels and other hospitality services due to some hotels already reported room shortages during this period.

What will be the entry requirements?
As always, you are required for a valid passport and visa to Vietnam. You are possibly be requested to hold a vaccine passport, PCR test upon arrival, or a certain quarantine period upon Authority requirements.

What will travelling like in Vietnam?
You expect to follow some standard hygiene measures like wearing masks in public places and in vehicles and frequent hand-sanitizing. Guides and drivers will be wearing masks and hotels will practice contactless check-ins. The vaccination program in Vietnam is going on and we expect 2/3 of our population be vaccinated by the 4th quarter of 2021.

Since March this year, the local demand for travelling is very high some places had denied receiving more visitors.

PLEASE NOTE: Due to the current situation, many of our staff are working from home so the responding may come not fast as usual. All your enquiries can be sent to info@jeweltours.com. Thank you for understanding!


30 March 2021: At beginning of April, the first 800,000 AstraZeneca vaccine doses will arrive in Hanoi which is provided by Covax Facility program. The Covax Facility Program committed to providing Vietnam a total of 30 million doses, 4 million will be transferred latest by the end of May 2021, and the rest gradually transferring until the first quarter of 2022. Furthermore, Vietnam has contracted to buy 30 million doses from AstraZeneca. In Vietnam, we are testing the third round on people with a local vaccine Nanocovax. A positive result will give us the independence in COVID-19 vaccination.

This morning 46,000 people had dosed the Covid-19 vaccines most of them reacting normally as the announcement.
28 March 2021: Vietnam is considering opening international borders for travellers who hold vaccination passports.
15 March 2021: A newly pagoda Tam Chuc is away from Hanoi about 1-hour drive, ten thousand pilgrims paid a visit to the pagoda on 14 and 15 March.
5 March 2021: Vietnam will open all activities on 8 March 2021 after a month of Covid quarantine. On 24 Feb, 117.000 Covid-19 vaccine doses of AstraZeneca arrived Viet Nam, these vaccines will be dosed for the medical services team and front line groups. We expect to receive all 60 million doses within 2021 for priority groups include tourism and hospitality and then to all public. This great signal will open a possibility for international tourism return by the 3rd quarter this year. Let's wish for our reunion by then and remember that, we receive inquiries daily.