Puppets are one of the most widely-used tools in many cultures around the world, whether for ceremonial or entertainment purposes, and Vietnam is no exception.
Water puppetry originated in 10th century in the Red River Delta and was mostly popular in Northern plains. As tourism grows rapidly in the southern part of the country, the water puppet show has also been played in Ho Chi Minh City since a few years ago. In the past, the stages were built outdoors in small ponds. Nowadays, most of the stages have moved indoors. Developed over many generations, the shows are an entertaining way to learn about Vietnam culture.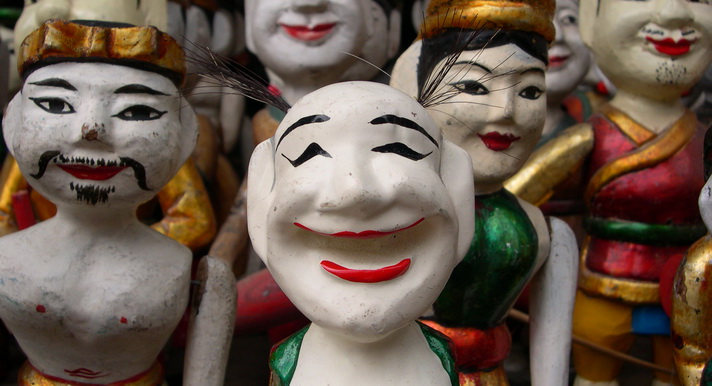 The best place to enjoy a water puppet performance is where it original starts – Hanoi. The approximately one-hour show is total worth to spend.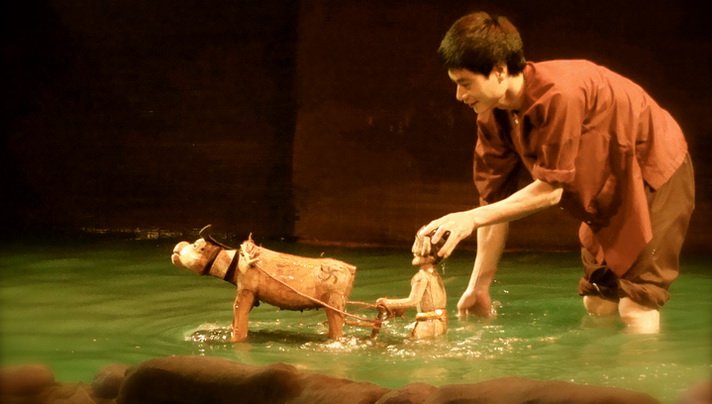 For some visitors, it was highlight of their trip. This sounds too much for a puppet show, but it's true. It is traditional, yet very funny and entertaining. The show started when a group of traditional Vietnamese band plays traditional musical instruments while chattering some conversations in Vietnamese imitating real situation of people's daily life around rice fields. There are a total of 11 acts during the whole show, which were all played on a platform filled with muddy water (imitating Vietnamese rice fields). Each show will show how water has play an integral role in the daily lives and culture of the Vietnamese people. The story line is simple, but some special effects (not really sophisticated though, but surprisingly entertaining) made the show worth watching. People smile and laughing at each scene . When the curtain dropped, they still smiled but felt light-hearted as the show ended.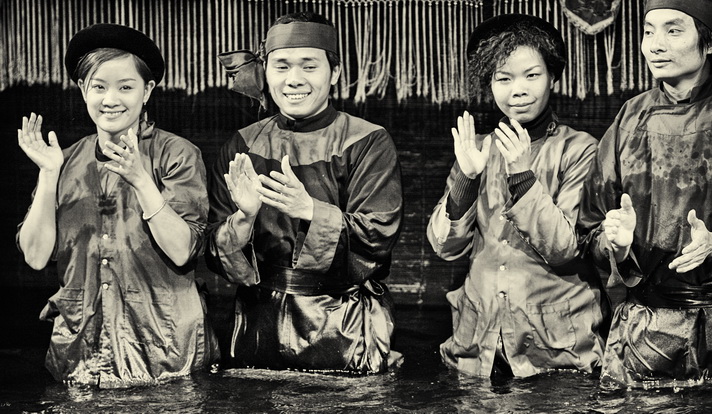 —-
If you are traveling to Vietnam, do not miss the show! Contact us for a tailor made tour in Vietnam with the show of Water puppet included.